SERVING OUR COMMUNITY WITH PRIDE
Chelmsley Wood Town Council serves over 12,000 local residents. Chelmsley Wood is situated in the northern part of Solihull in the West Midlands. Our aim is to promote the work of the Town Council and communicate with local residents so they know what is happening and what events are taking place. Please feel free to contact us if you have questions concerning the work of the Town Council, or, if you have any concerns that you feel the Council should be aware of or where it can help or support you.
Counsellor News, Events, Information and Stories.
Simply scroll through the latest news using the arrows to the left and right 
It's time to become a member of the Onward Club and enjoy a warm friendly atmosphere plus a great bar and food. Become a member today.
Get creative in your own allotment. Whether it's planting lots of vegetables or just beautiful flowers, it's simply a great time to relax and enjoy the outdoors. Check it out and book now.
Check out our "massive" function room, perfect for weddings and all kinds of special occasions and events. Check it out and book now.
Check out our three (3) amazing squash courts. Our courts are well maintained and we have competitive prices. Check it out and book now.
Let the kids go wild in this really cool and creative playground area which is securely situated within the town council grounds. Great fun.
Bring your team to the Onward football pitches and enjoy a well maintained pitch plus, we have a great dressing room plus showers. Check it out and book now.
This game is enjoyed by all ages and fast becoming more interesting to the young. Become a member or just come over and play for fun, there's nothing like being outdoors and having fun.
There're many events throughout the year, from gardening competitions to firework displays, it's all here on this page. Find out now for date and times.
LET'S KEEP OUR COMMUNITY CLEAN
If you want to report rubbish / fly tipping, please contact Solihull Metropolitan Borough Council, number below. The call centre will ask you for the location of the rubbish / fly tipping, what sort of rubbish / fly tipping it is (i.e. black bags, sofa etc) and approximately how much there is. Thank you for helping to keep our community clean.
Solihull Metropolitan Borough Council
If you wish to discuss Housing issues, please feel free to contact Solihull Community Housing by calling the contact number below or, you can simply email them by clicking the contact button below.
Solihull Community Housing
CHELMSLEY WOOD 
TOWN COUNCIL
Notice of Public Rights & Publication of Unaudited 
Annual Governance & Accountability Return
ACCOUNTS FOR THE 
YEAR ENDED 31 MARCH 2018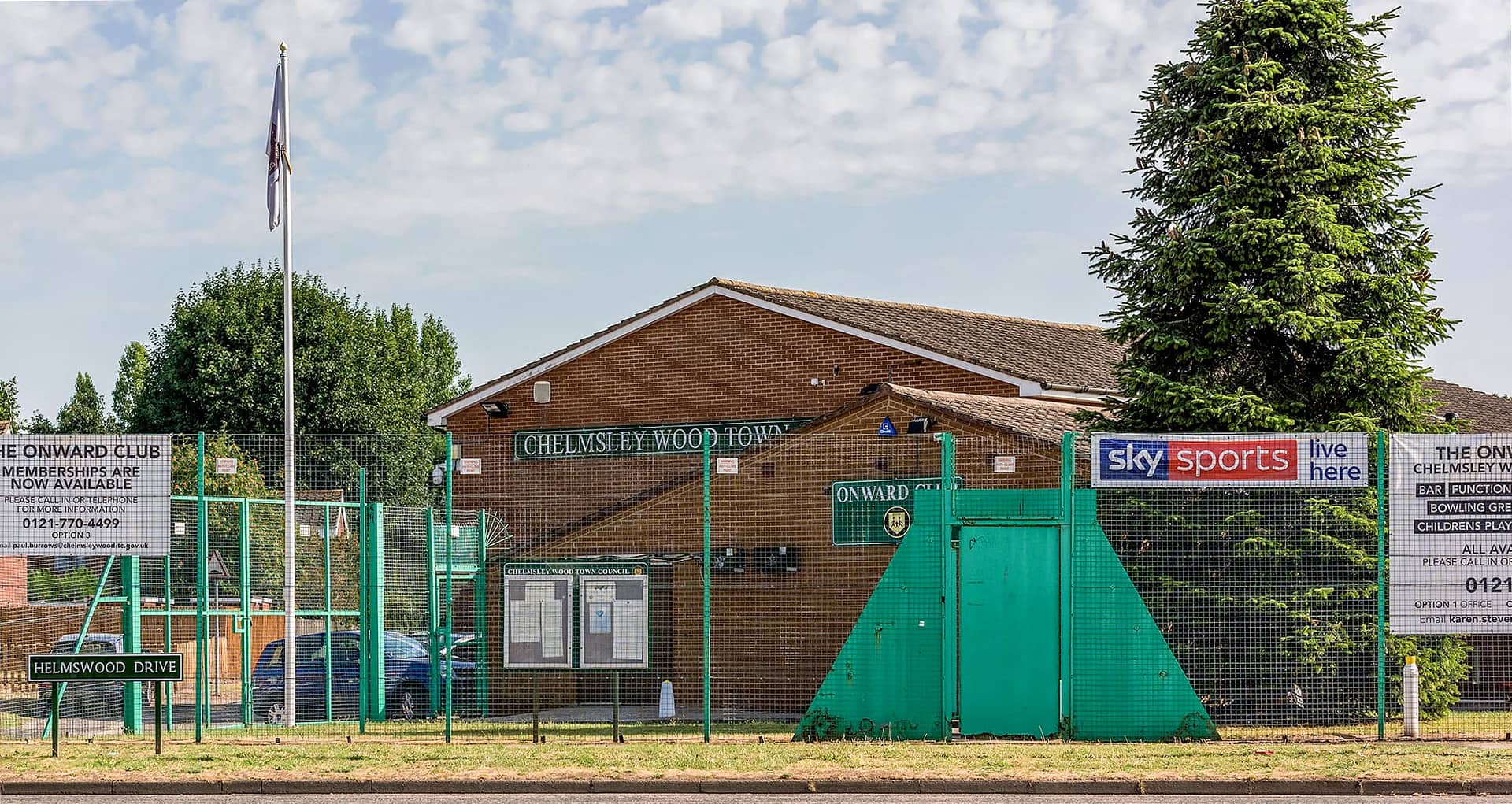 © 2022 CHELMSLEY WOOD TOWN COUNCIL 
CHELMSLEY WOOD 
TOWN COUNCIL
107 Helmswood Drive, Birmingham, West Midlands B37 7NS
Council Offices: 0121 770 4499